BUSINESS INTELLIGENCE AT YOUR FINGER TIPS
Switch your focus from Daily Tasks to a Strategic Business Intelligence Model. Implemented in Weeks with No Impact to your current systems.
The Reason Behind IMAP ERP
A different way to do project management
Access all You Project Dashboard Live
IMAPS ERP Tracks all the data live. Any Cost, progress, change or alteration to your projects are tracked live within the system. This allows your team to issue live reports and analyze the data in a live environment. No need to wait for people to manage hundreds of lines of data and multiple spread-sheets to issue a report with high potential of errors. You can now access all the reports with a click of button and ACT on bettering the bottom line of your corporation or projects.
Get Alerts on project performances, live dashboards and live reports with one click
IMAPS comes with an elaborate list of reports that are specific to every module. The reports are live and have the data sorting capabilities to allow specific data ranges and criteria to be pre-set for each report. Reports can be exported in excel which allows easy data review and templating for your team. Alerts are pre-set and programmed in the system that continuously analyzes all the data entered into your corporate IMAPS modules. Specific criteria are set that would automatically send alerts to each module and project department to show non-standard information, potential errors and project pre-set outlook issues. The alert system runs live and works 24/7 behind the scenes for the project team. This intelligent functionality works for the IMAPS clients ensuring the sound and positive outcome our clients expect from their projects.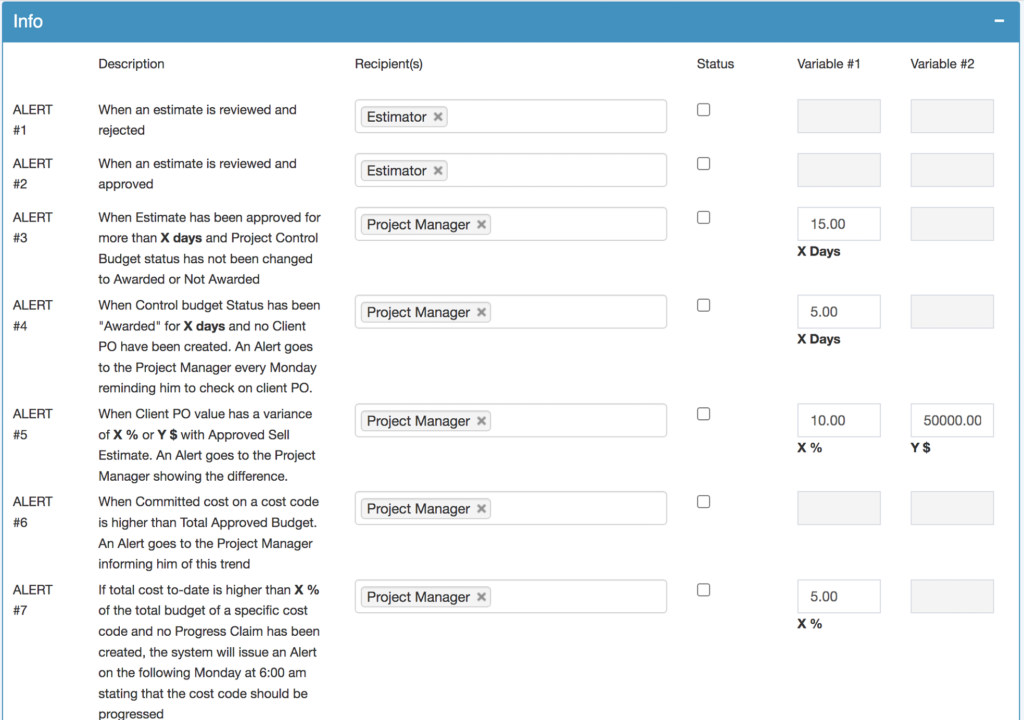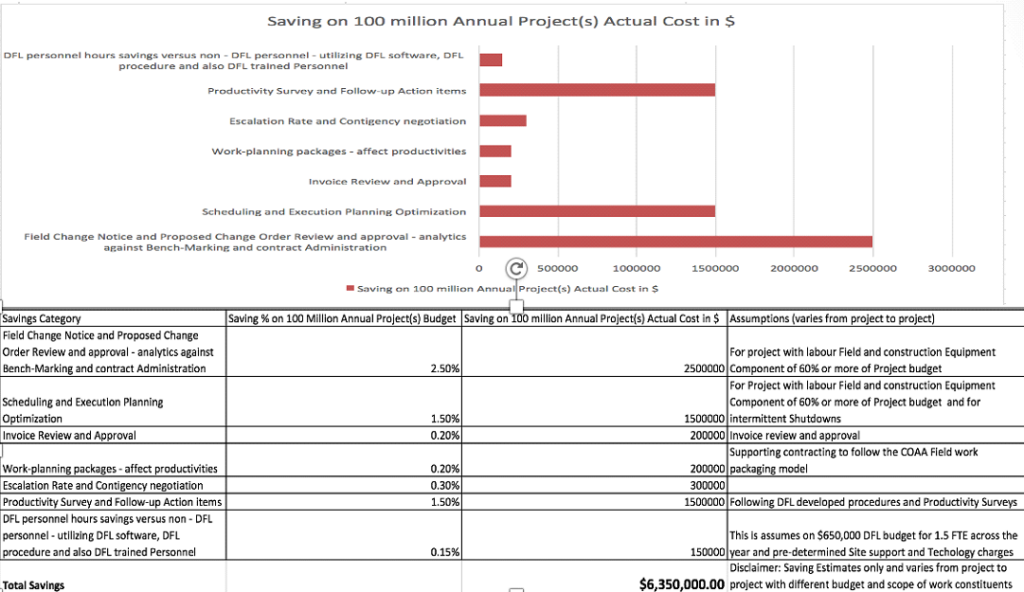 PROJECT PROGRESSING & BENCHMARKING
IMAPS allows the project team to run multiple reports to analyze and benchmark the available data against historical records within the company as well as benchmarking progress against plan and budget. This genetically programmed feature within the system allows the team to continuously and swiftly have access to the important information on the project. The system also uses complex and adjustable algorithmic calculation to provide the team with forecasts on a segregated level as well as at a project revenue level. These great features eliminate hours of data manipulation work by the project team and saves the associated costs.
Below are the major Modules within the IMAPS-ERP System
IMAPS ERP is a high-quality solution for those who want a powerful ERP for a fraction of the cost and deployment time
As the ERP name states, IMAPS-ERP is fully integrated set of interconnected modules that corporations can use to strategically and efficiently execute their business targets. From the early estimation stages to the closing of the contract, IMAPS has an easy and user friendly module that will allow your team to track every aspect/cost/progress of the project until completion. The Drill Down Capabilities as well as the pre-set reports/dashboards allows your team to have live project management data that easily communicates with any financial system you require.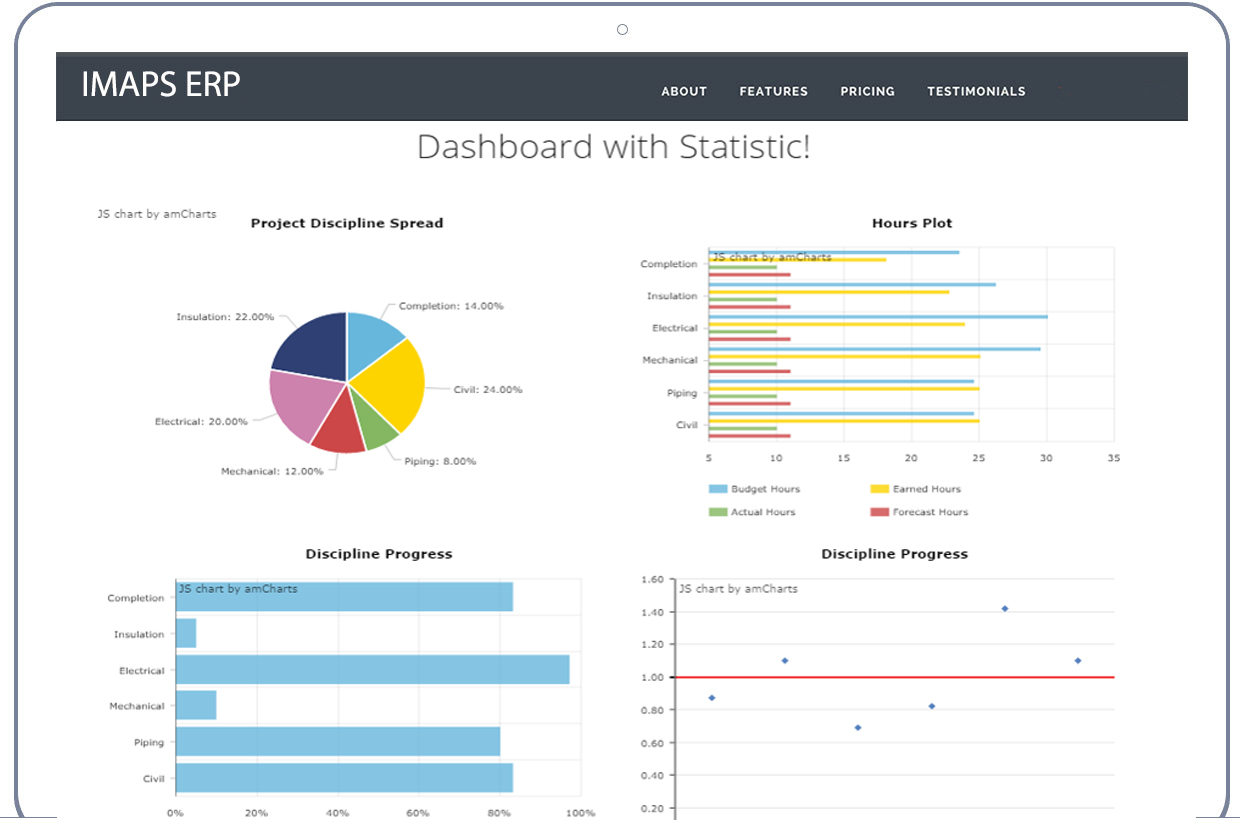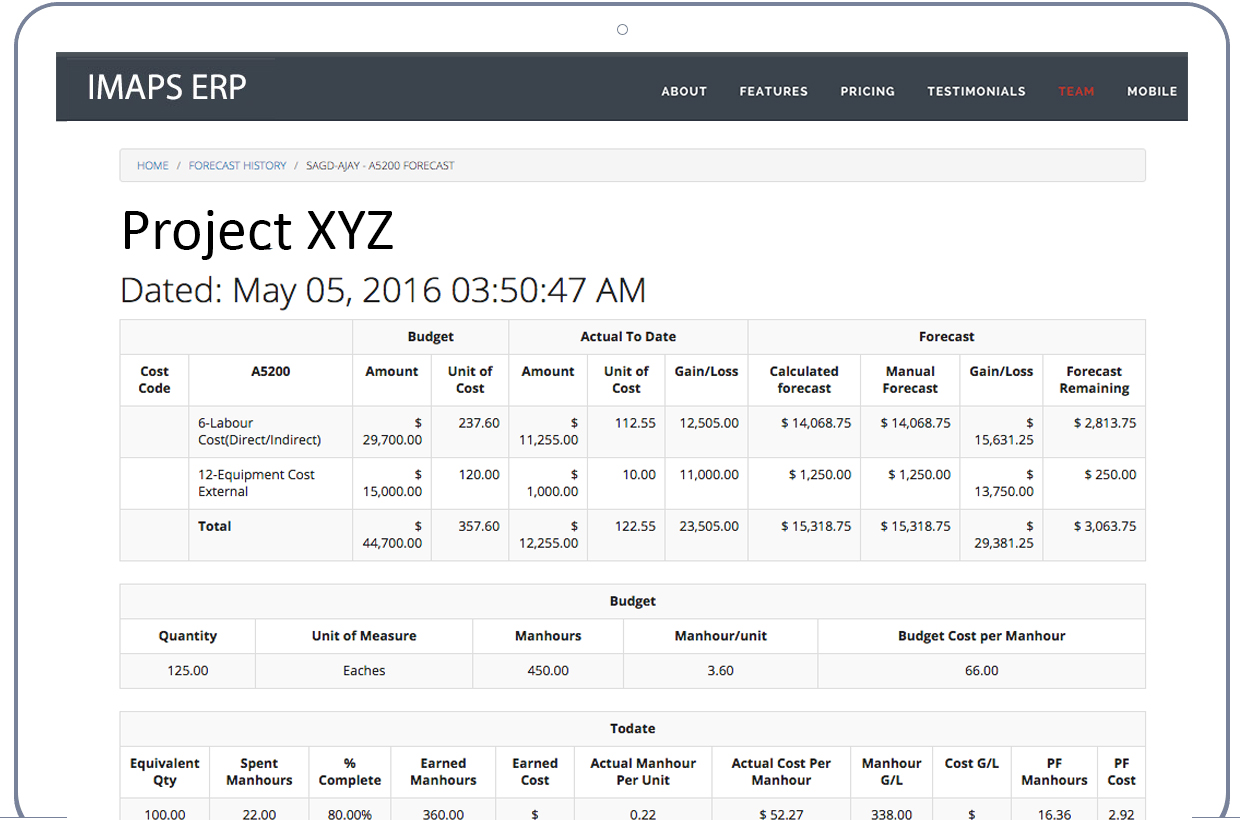 IMAPS-ERP has an integrated automatic cost forecasting system that uses current period and to-date data to forecast the cost of the specific activities and the project. This feature is standardized and can be altered by the project team based on additional intelligence or data not included in the system. The reports that are generated from IMAPS will clearly show what are the changes/alteration which will allow project managers and corporate leads to quickly and accurately review project reporting and act accordingly.
Similique eaque esse praesentium laudantium deserunt quos incidunt sed porro maiores dolore voluptate quod quisquam.
In each module, all the required documents can be easily uploaded as a back-up for the specific module activities. IMAPS also provides the clients with a document sharing portal where files can be assigned to projects, work break-down-structure and specific departments of the organization. The document sharing modules allows the project team to have a cloud based data storing capabilities that is integrated with the projects / departments of your organization.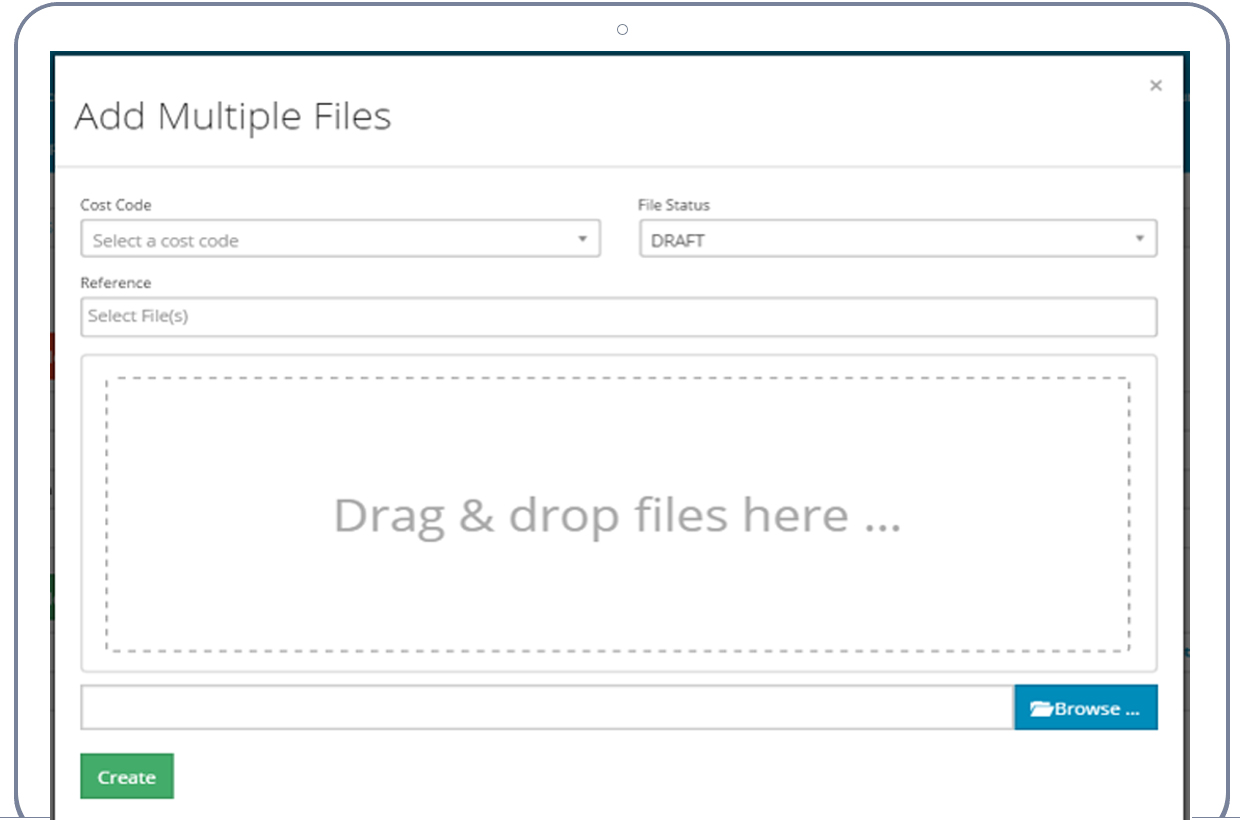 As many corporate leads agree, Change Management is one of the major risks in most of the projects nowadays. The Change Management modules with IMAPS are integrated with the project data to ensure a clear identification of the change with the clients as well as with the vendors/subcontractors. This cloud-based feature allows the project team to continuously monitor this aspect of the business execution and provides the team with the data and tools to take the right decision efficiently.
Similique eaque esse praesentium laudantium deserunt quos incidunt sed porro maiores dolore voluptate quod quisquam.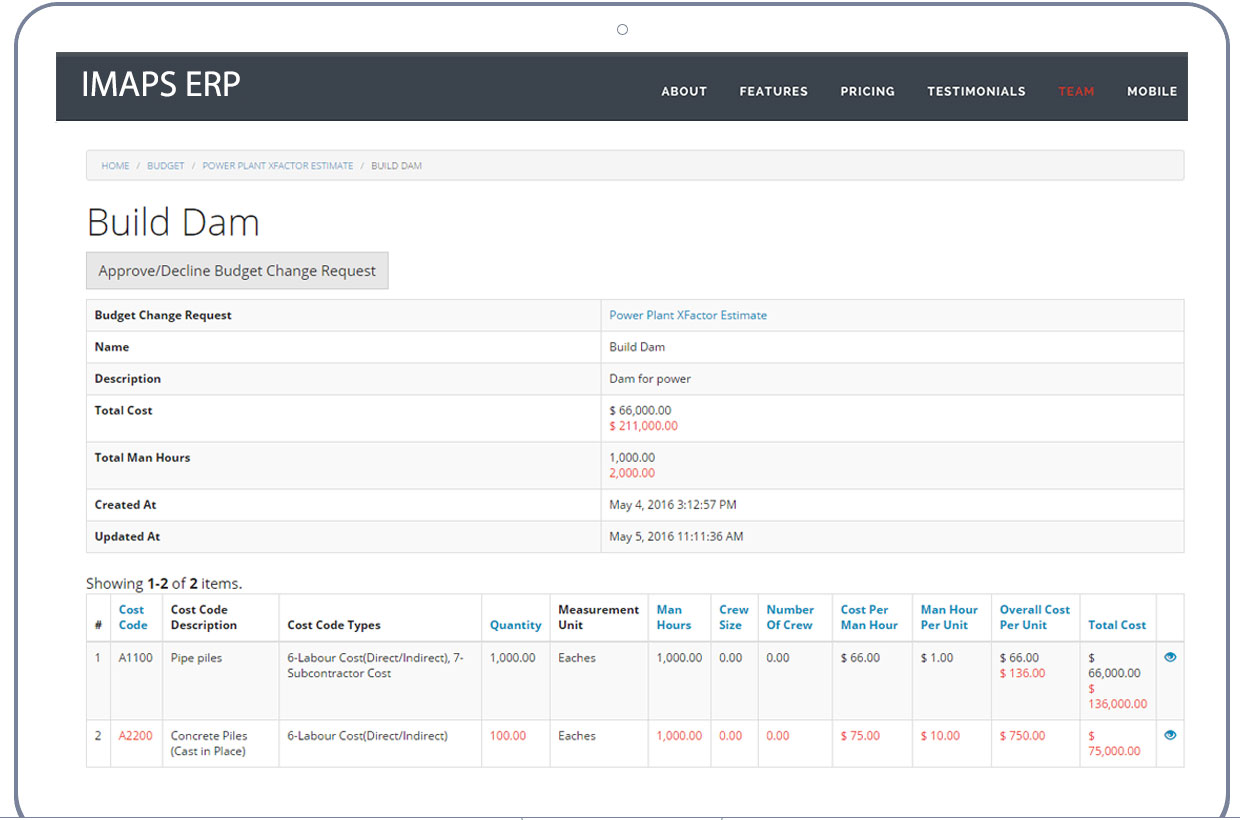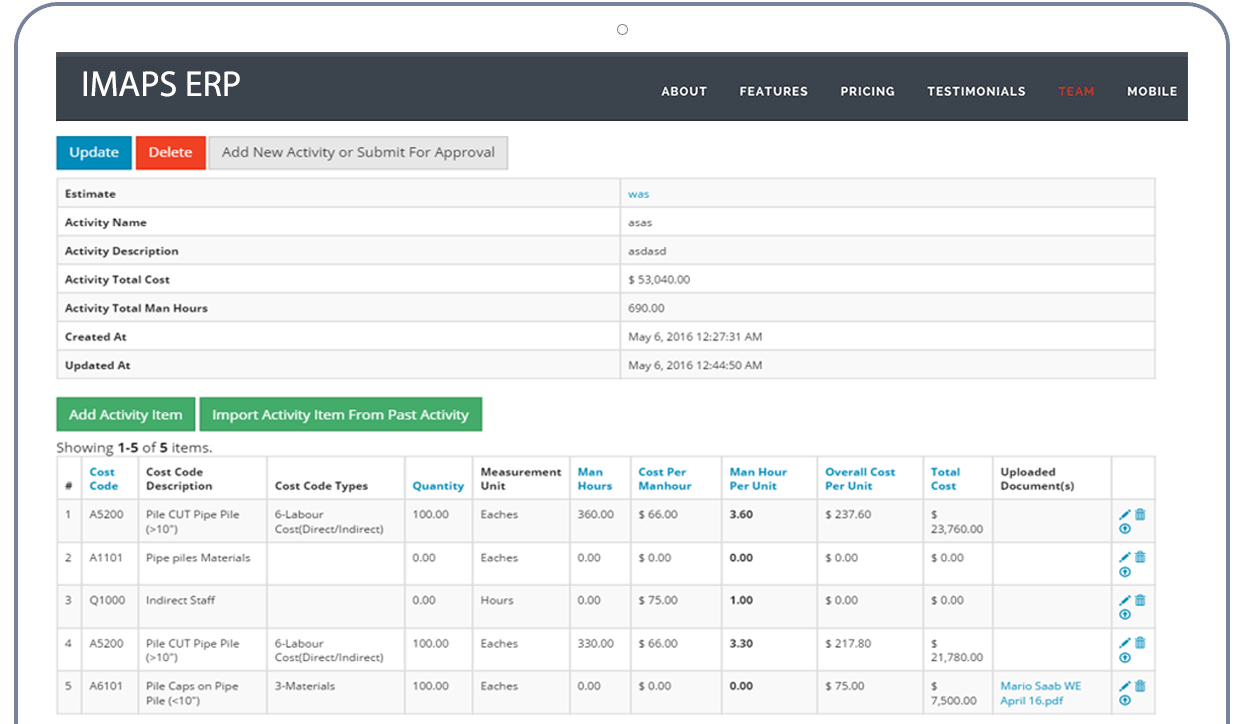 Every company has its standards and processes for estimating, IMAPS-ERP Estimating Module is design to meet the estimating processes of more than 95% of the corporations. It ensures that the corporate employees are estimating using corporate standards whilst ensuring the flexibility required for estimating uniquely set projects. During the implementation phase of IMAPS, the corporation can mass load past cost data/estimates in an organized manner. This great feature automatically provides the estimators with access to intelligent benchmarking based on the corporate lessons learned and historical data. This quick and intelligent feature reduces the costs of estimation whilst increasing the accuracy/competitiveness of the estimating department. The benefits of such intelligent estimating system have been commended by leaders in many different industries specifically in construction and manufacturing.
Similique eaque esse praesentium laudantium deserunt quos incidunt sed porro maiores dolore voluptate quod quisquam.
Get your free, no-risk and no commitment assessment
No credit card required, You will be contacted within 48 hours.
Find out what are users are saying about IMAPS ERP
IMAPS-ERP was presented to our company as an ERP Solution, being a small-medium business with multiple services and everlasting changes in our services, we were reluctant in embarking into this project. IMAPS-ERP team clearly analyzed our business model and provided us with tailored solution to our business. The implementation of IMAPS-ERP was done in less than a month with No impact to our business. Today we run live cost, provide our clients with reports that shows our transparency and strong business Model, and most importantly, our business became competitive, intelligent and ran to the standard of the multi-national companies. We would like to thank the IMAPS-ERP team for this great solution and business intelligence solution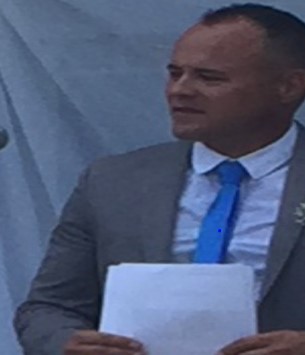 Having worked with multiple ERP systems and lead the implementation of dozens, I was impressed by the structure, intelligence and easy user interface that is in IMAPS-ERP. Having a Project Management Back-bone structure allowed the IMAPS-ERP team to accelerate the implementation of their ERP into any corporation without the financial hurdles and with minimal to no impact to their clients. Today, I consider IMAPS-ERP as the lead system that will define the ERP systems of the future.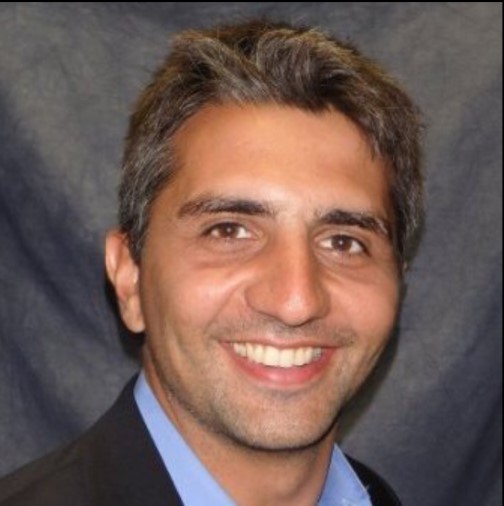 We are a passionate team of designers, developers and marketing experts with headquarters in Edmonton, AB, Canada.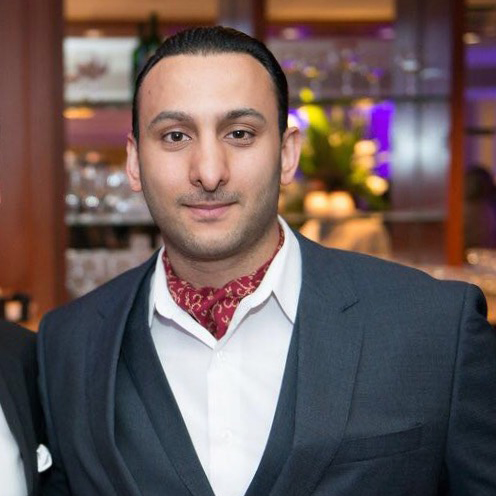 CEO/Founder PMP- brings over decade of mega-projects execution and management experience in a variety of different industries. Mario's raison d'etre is to analyze and complete leaning cycles on overall corporate business operations processes and procedures ensuring costs to value ratios are fully optimized. Mario also holds key board of directors positions in other successful companies bringing in tremendous experience in corporate financing and corporate budgeting. Mario's passion is to create solutions to problem statements in form of software and evolve tremendous ideas to viable tangible products.Mario also currently liaisons with the majority of big corporations clients.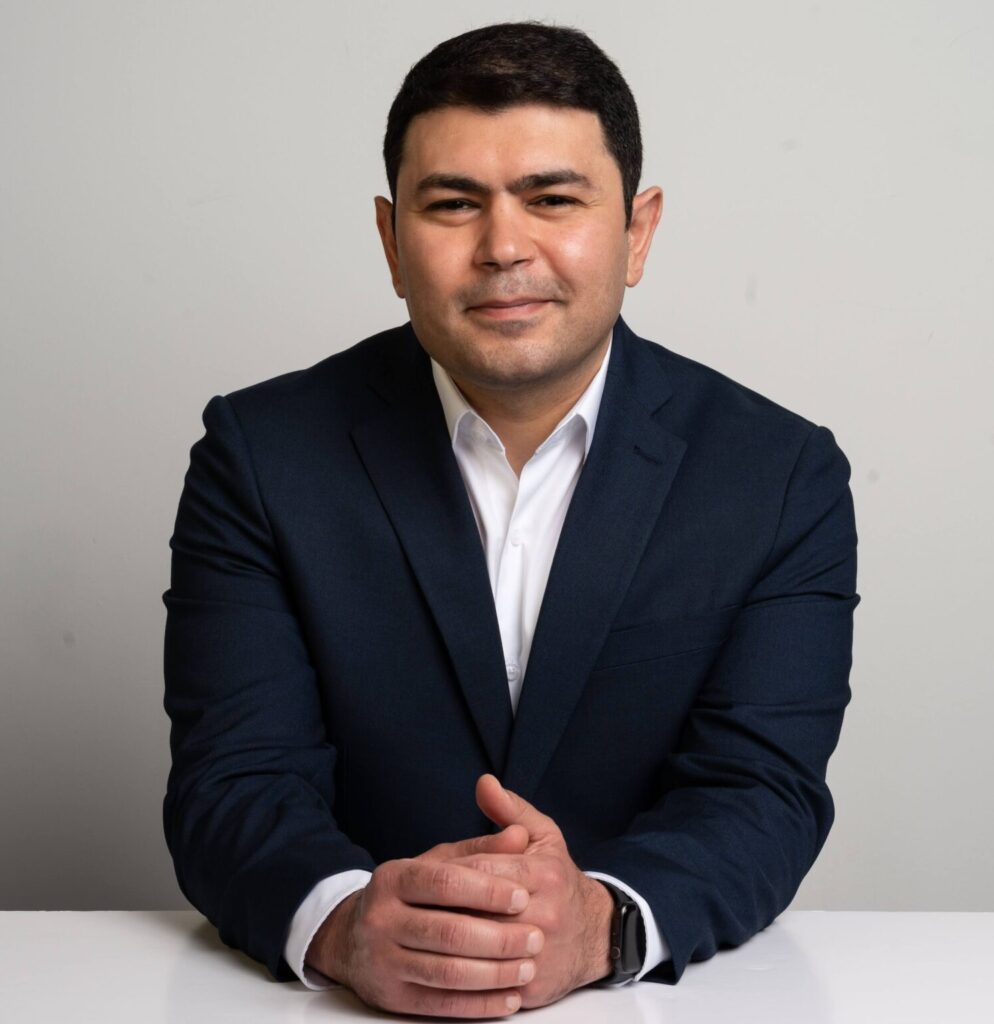 Operations Manager. Souhail brings over 10 years experience in technology expertise from enterprise system deployment to overall IT operational efficiency. Souhail's experience in ERP design and implementation in the manufacturing world has been a valuable addition to our team. For more than a decade, Souhail has been involved in design, programming and implementation of a number of proprietary and off the self ERP, CRM, Inventory Management and Document Management systems across organizations in Alberta. His approach to lean methodologies has helped tens of companies implement operational systems in a short period of time while saving them thousands of dollars in annual fees and charges. Souhail is a graduate of University of Alberta School of Engineering.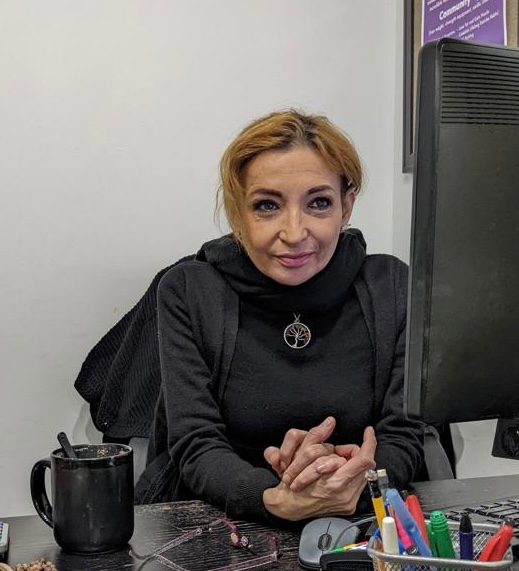 Customer Service Representative.
 Arwa Saab brings to IMAPS an extensive experience in customer service and customer satisfaction. Arwa ensure clients engagement and participation in the future outcome of our platform enabling long lasting partnerships with our clients. Arwa also coordinates clients needs requests with our operating teams and communicate effectively with each of the different department to ensure design improvement and new functionality are process initiated.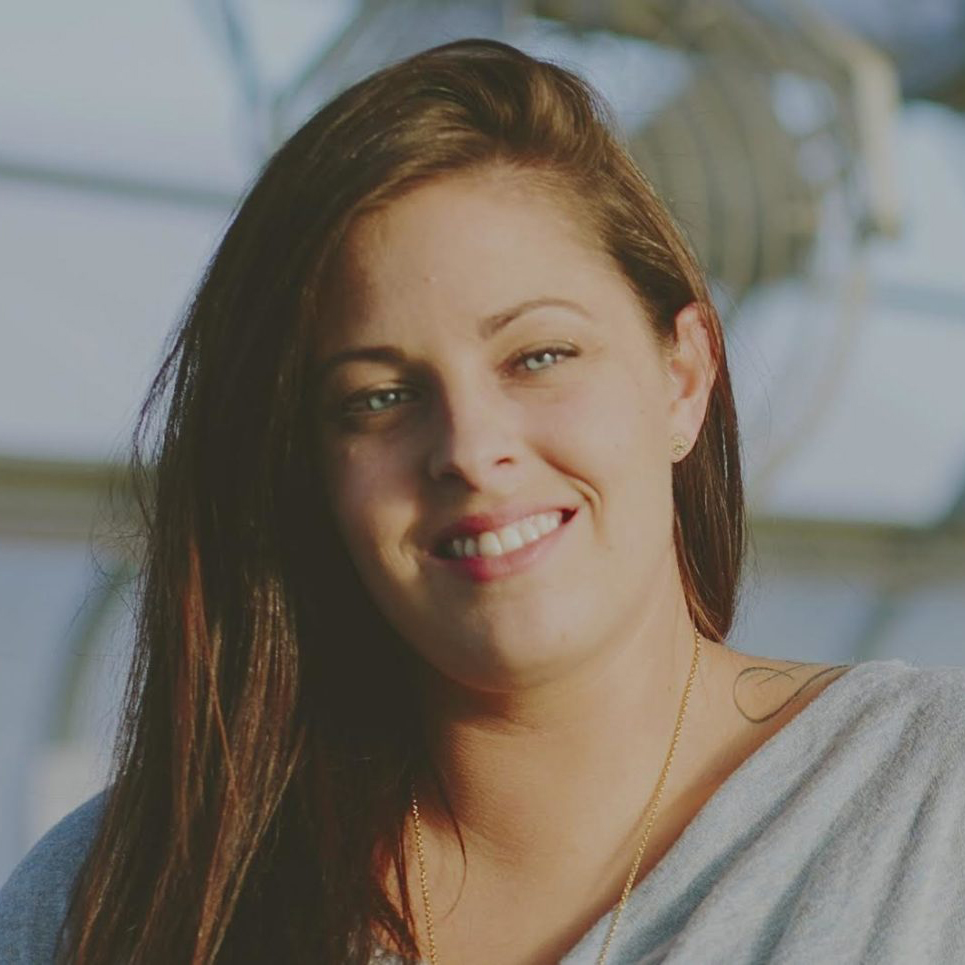 Data Analyst. Amy's perfectionism and attention to details has helped her rise up to the title of Data Analyst. Amy is well versed in IMAPS ERP operations and helps our client devise strategies in migrating past costs and data to the database for future forecasting and estimating. She also liaisons with the customer to train their staff in the proper operation of data migration. If needed she also leads a team of internal staff to take care of data migration for our customers.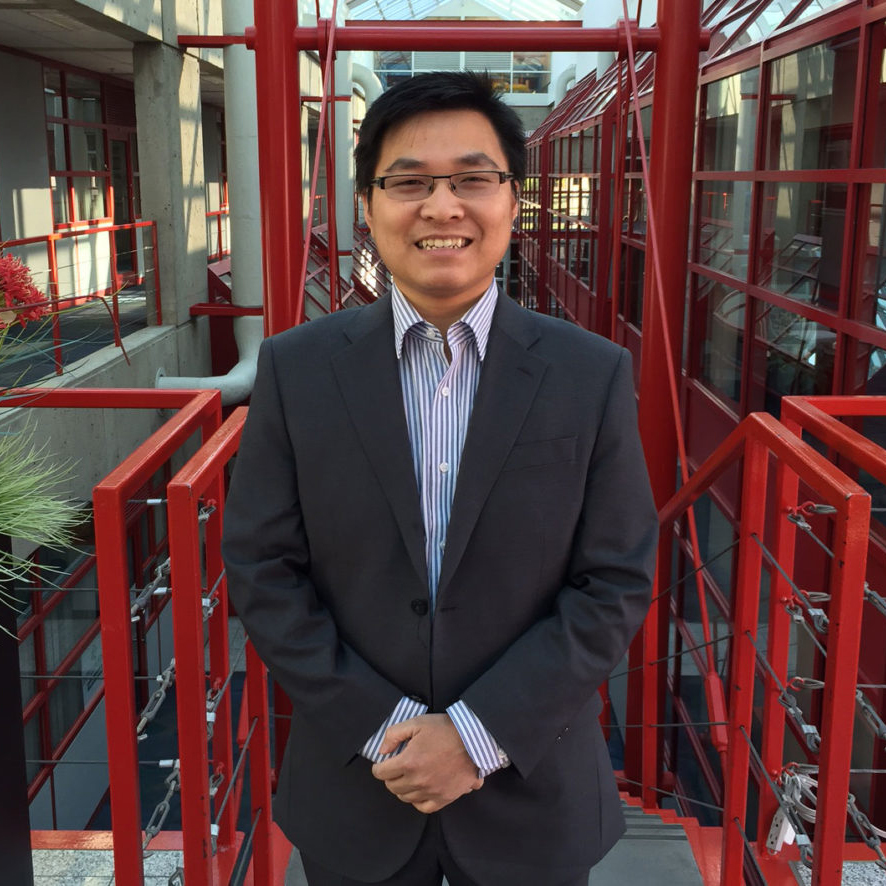 Lead Developer Michael is our lead developer/architect. Michael's 10+ years of database programming, architecting distributed web based systems and experience in industrial cost control has made him invaluable in creating IMAPS ERP. The IMAPS ERP is not only envisioned by people who worked in the project management industry but also lead by someone with experience in that aspect of the business (cost control, forecasting, …) Michael is a graduate of University of Vancouver Island School of Computer Science.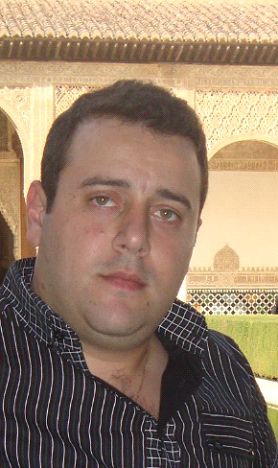 Lead Developer Overseas Division.
Abdo is one of our lead developer/architect in our overseas branch. Abdo brings 15+ years of database programming, architecting distributed web based systems and is well experienced in the different PHP code base. Abdo also brings an astute feedback into logic process flows and ensure integration within our different programmers skillset and between our north American and Overseas technical team.